TECHNICAL TRAINING INSTITUTE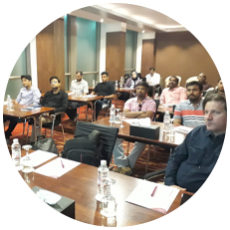 We aim to provide employers and employees with tailored, business-specific training programs to meet their needs and help develop knowledgeable staff through training Programs. Our Program is designed as per the safety aspect of National & International regulations in Kuwait, Our Company as an approved company from Petroleum Training Center in Kuwait Petroleum Corp. to provide a training service to the entire Oil & Gas Sector in Kuwait. We have a different agency agreement with National & International.
We aim to provide a training Course programs to all Oil & Gas, Industrial and Medical Fields. Our company business is oriented to performance requirements while providing exceptional customer care & satisfaction to ensure we meet these goals. We offer many other relevant services to assist our customer's in radiation protection field.
Radiation hazards and its protection in Industrial & Medical
Health Safety Environmental Fields
Petroleum Engineering
Metallurgy, Corrosion & Piping Solutions